Gluon offers Paint industry a strong and reliable solution application that will support complete business processes.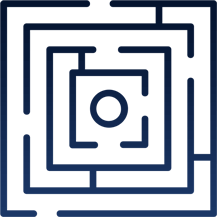 Challenges
The paint and coatings industry faces major challenges: Rising energy and raw material costs, complex environmental regulations, and the relocation of production.
Solution
Gluon ERP offers easy and comprehensive ways to help companies manage formulations, satisfy quality control needs and fulfill regulatory requirements all from a single integrated system.
Paint industry is on the growth trajectory with rising demands from industrial as well as decorative market sectors.
Accounts and Finance Management
Order based Manufacturing
Scrap and Regrind Stock Handling
Production and Shop Floor Management
Material and Inventory Management
Material Requirement Planning
Purchase and Supplier Management
Sales and Distribution Management
Benefits of Gluon ERP for Paint Industry
Improve Planning & Scheduling
Gain Visibility & Improve Reporting
Accelerated Product Development
Track progress of samples
Perform side by side comparison of specs
Initiate multi-level approval workflows
Generate SDS reports and labels
Intelligence Analytical Reports