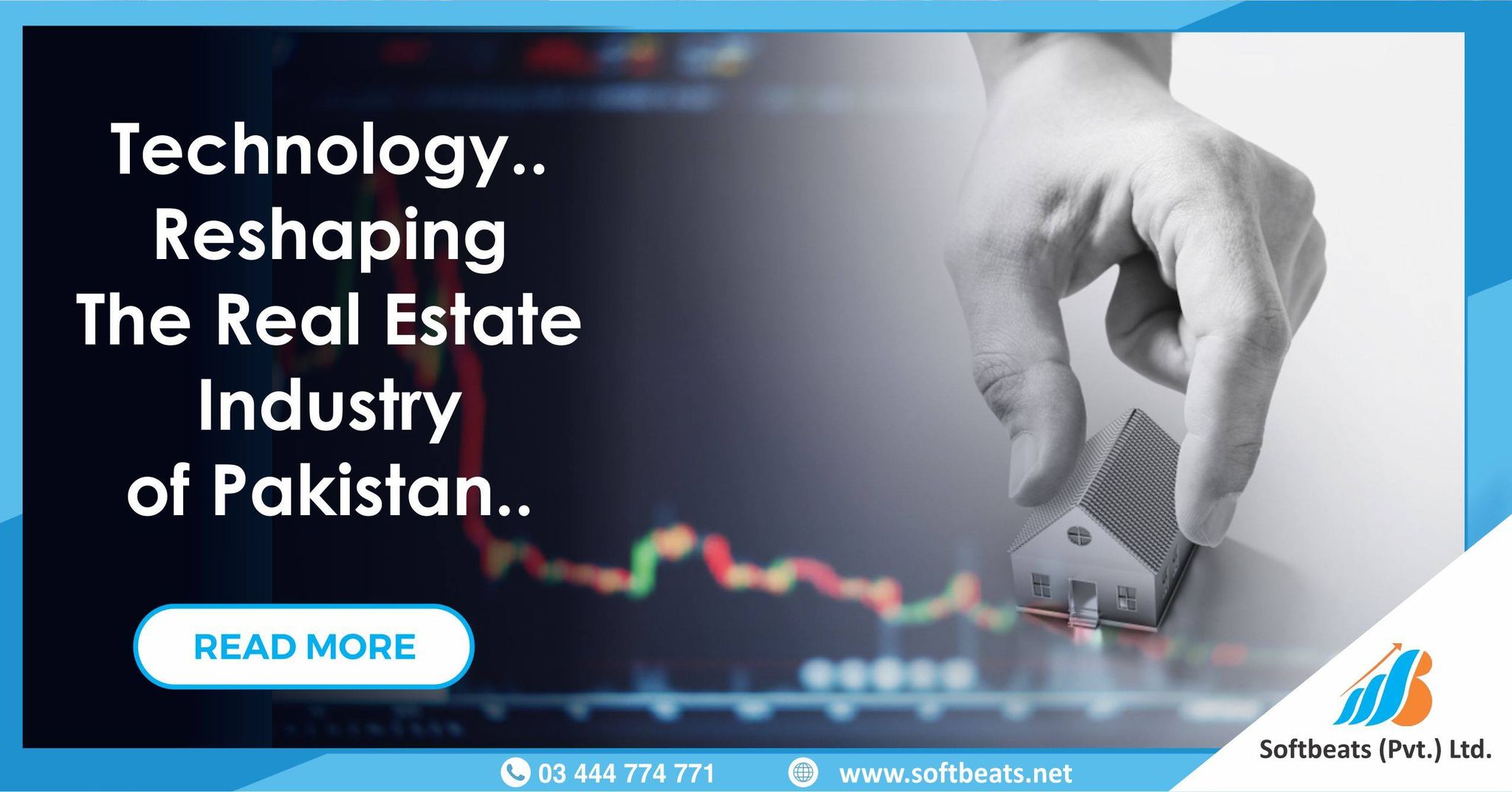 Technology continues to rise, serving a channel in all divisions of the business, and the real estate industry in Pakistan is no exception. In the present day, it is more connected and mobile than before. Thus, businesses are easily operated from anywhere in the world.
With the integration of ERP software, implementation of Artificial Intelligence, and digital houses to blockchain integrations, technologies have taken the real estate world by storm. It has altered the way we do business today.
Although telecommunicating is not a feasible option for companies and employees within the company, several industries have already obtained remote work models besides great success. It eliminates the need for a workspace that accommodates employees. In turn, it has significantly changed the dynamics of the real estate industry in Pakistan.
Quick statistics:
Around 43 percent of buyers start their quick search online.
Ninety-two percent of buyers opt for the internet for all queries related to real estate.
Fifty percent of buyers prefer websites and apps on mobile.
Ninety-one percent of realtors have social media presence to attract buyers.
Tech-savvy millennial form the largest group of homebuyers, and for this reason, it is essential to keep an eye on evolving trends. Learn how technology can benefit you.
Here is a quick rundown of how tech has helped the real estate industry in Pakistan.
Let us dig in!
Computerized hunting and buying of the house:
Most people now prefer to opt for a search on the internet when buying homes. Additionally, according to a report by NAR, 51 percent of homebuyers prefer to use the internet and conclude their purchase decisions on it.
The advancement of technology in the real estate industry has progressed over the years, and now it is possible to purchase land property without taking a pen to sign the contract. Additionally, not only purchasers but also sellers are also on the receiving end.
The present-day sellers create videos of their property and upload them to respected and trusted websites. Furthermore, developers have hold of 3D software and create models of homes, shopping malls, and floor plans, etc.
Introduction of real estate industry tools and devices:
The property market has hold of new tools that incorporate the latest technology, particularly designed for the real estate industry in Pakistan. The augmented and virtual reality applications have altered the game in terms of buying and selling.
Buyers are thankful for these applications and now move around the property virtually. They also determine the dimensions of land property and get hold of a better view of rooms.
The CRM system, designed for the real estate industry has also played a significant role. It is at the forefront of the revolution and manages every aspect of the business efficiently. It helps in generating leads, manages contracts, and streamlines workflows. In particular, a real estate CRM system integrated with ERP software has entirely altered the way realtors are used to conducting business.
The internet of things, abbreviated as IoT has also played a significant role. It has transformed the landscape, particularly observed in the estate management sector. In the digital world of today, homeowners use devices, for example, smart sensors that remotely observe residential, commercial property on time.
Introduction of marketing channels:
The internet is full of property websites and real estate forums. It includes posts and a listing of the property. Therefore, it is now easier than ever to view listings. Additionally, buyers and sellers connect through the digital channel without taking real estate agents onboard.
However, this does not mean that real estate agents are out of the picture completely. The real estate agents have taken hold of the marketing channels, which helps them in reaching a potential audience and increases market outreach in real estate industry. Additionally, the analysis of the real estate market helps them in better understanding the behavior of buyers and sellers.
Inclusion of Blockchain Technology:
Blockchain technology is in its initial stages. For this reason, it is slowly making its way towards the real estate industry in Pakistan. Additionally, several buyers accept bitcoin now as an alternative payment method for huge property sales.
The technology encourages individuals to get hold of high financial process transactions, similar to real estate sales. It does not require frequent visiting to banks. If the real estate industry completely obtains blockchain technology, it might be of great help in achieving security, efficiency, and transparency to real estate transfers.
Integration of ERP software:
With the integration of the ERP system, you can avail the benefits listed as follows:
On-time processing of all invoices
Intelligent handling of selling and buying land properties
Accurately manages building maintenance
Improves prominent cash flow
Constant regulation of real estate company's financial situation
To Sum It Up
Technology offers a user –friendly understanding when presenting homes. Drones provide comprehensive footage, which is difficult to obtain. Additionally, elevated photography carried out using airplanes and helicopters was costly. However, drones have resulted as an affordable agent in recent times.
Advertising and marketing are now much easy and efficient online. Websites are created as mobile-friendly and they require no effort in browsing. On that note, clients expect easy access to their agents and brokers. However, agents who do not respond promptly are likely to lose their clients.
Transaction management is now easy and simple. It is also useful during the appraisal period. With the use of electronic document signing and automated mails, significant time cut down on this portion during the sale.
All the above info is exciting, however intimidating for a real estate agent. Nevertheless, the technology cannot completely replace the need for a realtor. However, still, these tech-savvy tools are convenient and beneficial to the human workforce. It is endless and continues to grow for the progression of the real estate industry in Pakistan.