Facing growing demand for electric vehicles, autonomous vehicles and mobility automotive manufacturers need to automate their operations.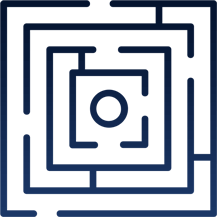 Challenges
Automotive plants are under expanded pressure to convert the organization while keeping up profitability, giving high quality products and delivering on-time.
Solution
Gluon for Automotive Producers incorporates solutions for manufacturing & distribution, supply chain, services, asset and project management, completely coordinated with financials and human resources.
Gluon for automotive industry can help companies achieve its goals and redefine its stratagems targeting better product development and manufacture.
Customer Relationship Management Integration
Manufacturing Process Management
Benefits of Gluon ERP for Automotive Industry
Effective Quality Control
Better workforce management
Elimination of data losses