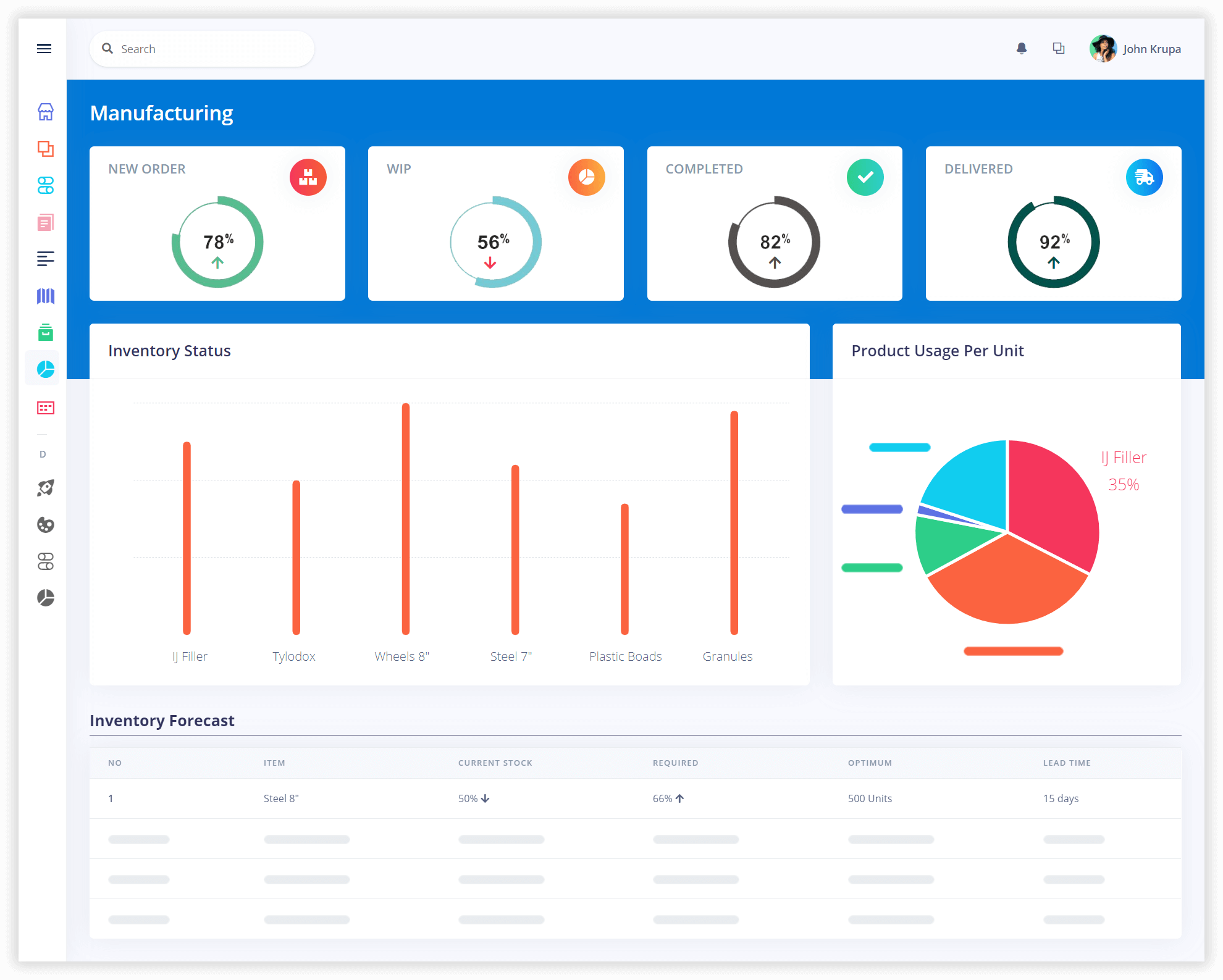 Coordination and processing
GLUON manufacturing app helps to monitor day-to-day production progress. On completion of any work order, the information will pass on to dispatch for delivery. Reports on delivery schedule will be available in this module.
Flexible Cost Roll-Ups
Cost roll-up capabilities are used as a planning tool for viewing projected costs and analyzing the impacts of changes to bills of materials, routing, and cost center rates. This manufacturing app automatically saves the product structures and other source information which uses in the cost roll-up process.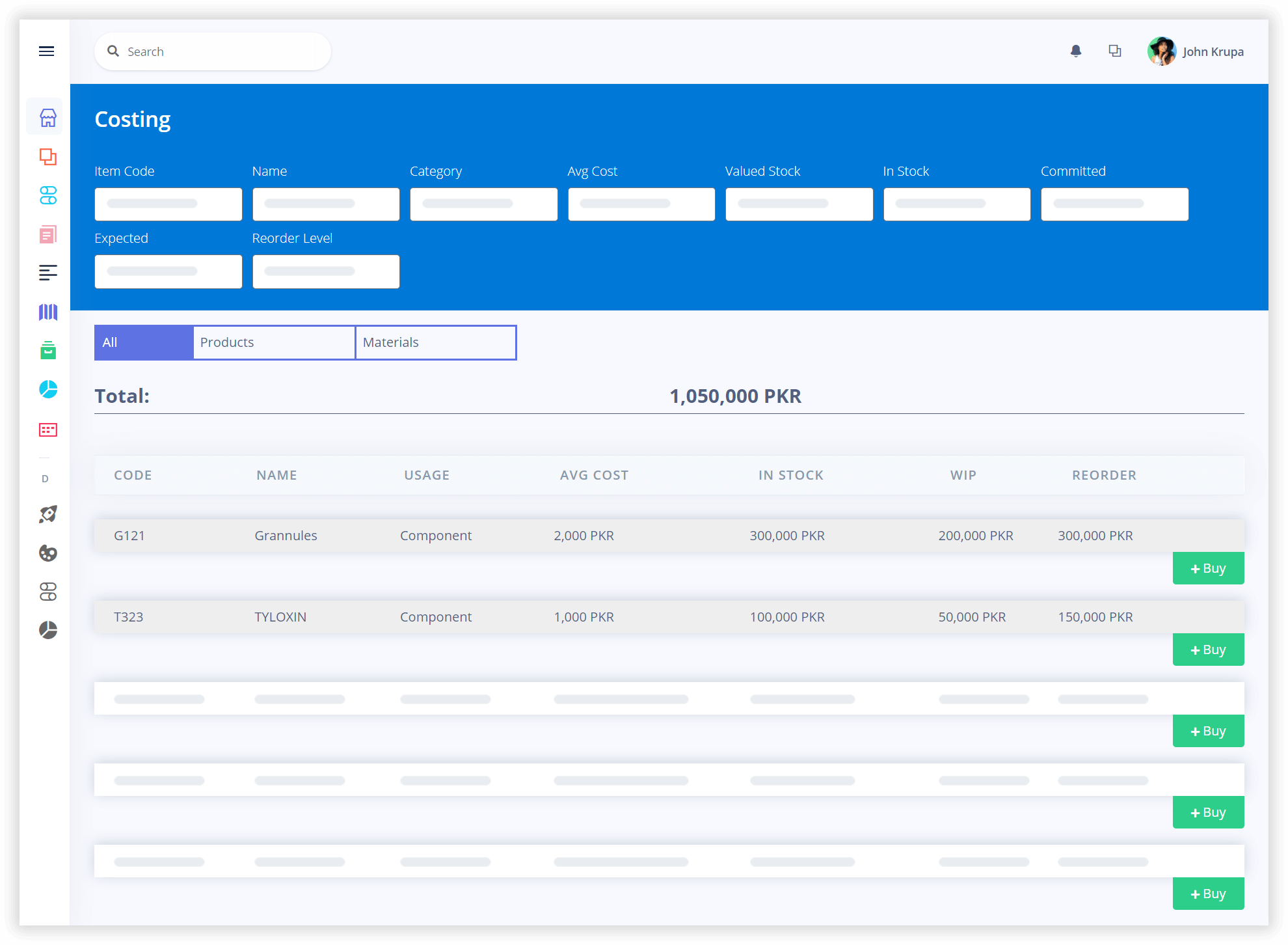 The Manufacturing app Covering all the essential tasks
The module takes care of production needs such as managing bill of material (BOM), routings, shop floor execution system, materials requirement planning, production orders, etc. It gives you accurately assess needs and produce balanced and economic outputs.