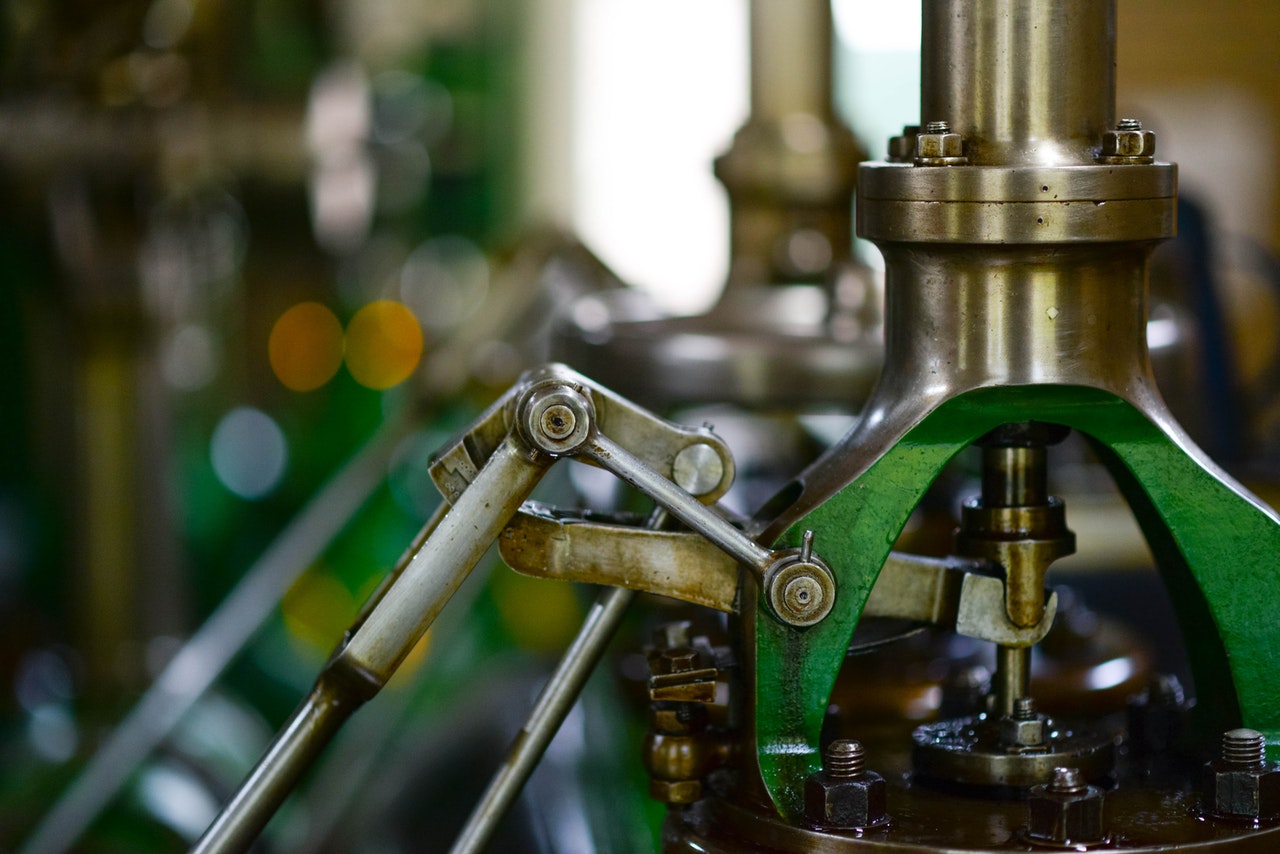 Why Use ERP Software for Manufacturers in Karachi
Why Use ERP Software for Manufacturers in Karachi
No business sector generates more economic benefit than the manufacturing sector. GluonERP is committed to helping manufacturing companies introduce the best ERP software for manufacturers in Karachi. We aim to help manufacturing companies prosper with benefits such as better supply chain management, versatile shop flooring, and improved customer support.
ERP Software Benefits Manufacturers in Karachi
The manufacturing sector consists of only intangible products and goods and is engaged in distribution, transport, retail, and other service-dominated ventures. These facilities are also referred to as the tertiary sector of the industry. The manufacturing sector mostly earns income and produces benefits from the supply of efficient services to other sectors or businesses. Manufacturing & Supplying firms have increased customer accounts, expanded retailers, and catered to a vast number of employees.
Enterprise Resource Planning or the ERP software for manufacturers in Karachi is an enterprise administration software application that allows companies to use a unified application to handle business operations.
ERP is accounting, business-oriented, and features a single database as a master repository of enterprise knowledge. ERP software for manufacturers in Karachi is ideal to identify and schedule the resource requirements of the whole business. ERP software for manufacturers in Karachi offers a single user interface for the whole enterprise to manage the following operations:
Financial services
Planning of products
Purchase of materials and parts
Management of inventory
Distribution and Logistics
Scheduling of production
Manufacturing Process
Utilization of capacity
Order management and follow-up
Customer Relationships/Satisfaction
Equipment and Asset
Public Procurement
Projects Planning
Many more+
ERP is an extended component of manufacturing resource planning (MRP). It may also be referred to as business requirements planning. ERP Software for manufacturers in Karachi has been developed, since Karachi is Pakistan's major manufacturing hub, with a broad range of companies and industries varying from fabric, pharmaceutical, chemical, paper, utilities, clearing forwarding, etc. To address the needs of these markets, we have created industry-specific software that is precisely tailor-made.
Why Consider Using The ERP Software For Manufacturers In Karachi?
There are several market advantages of the introduction of ERP software for manufacturers in Karachi. Determining where the most profit and return on investment comes from for your company is a crucial success driver for your ERP project. Here are some of the market advantages of our advanced ERP system from a big picture point of view.
Get access to all the information you need through a single operational system structure for both organizational and financial information.
Build a stronger supply chain with improved inventory visibility as well as stock and distribution management tools
Boost customer loyalty with one source of supply and demand details
Encourage and support global labor force and streamline procedures through various locations
Browse your market with accurate projections based on real-time sales results, plus a master schedule to prepare your inventory needs.
Indications to Know If It's Time to Introduce the ERP Software for Manufacturers in Karachi
ERP software for manufacturers in Karachi has been the leading option approach for rising companies who want to preserve and strengthen their significant position. Signs that the business will benefit from the introduction of a modern ERP management system:
There are questions regarding the accuracy of company records. You need better data processing and interpretation systems.
You ought to have better market reporting.
Your Business has unresponsive systems that do not interact with each other.
Your business is growing and has outgrown current structures.
Customer loyalty is declining due to mismanagement in back-office functions.
You ought to reduce the expenses.
Why Choose Us?
Our ERP software for manufacturers in Karachi is a management tool that incorporates applications to help enhance company processes, connectivity, and collaboration. The ERP management framework streamlines operations through distribution, order fulfillment, financing, human resources, marketing, sourcing, inventory, procurement, and more.
We have a stable real-time ERP software framework designed specifically for manufacturing processes. If you are a small, one-story producer or a big multi-story, multinational manufacturer, we have manufacturing-specific ERP tools to suit your business needs.
Thanks to the robust design of the system, the ERP Software for manufacturers in Karachi is the cornerstone for manufacturers to control, map, track, and interact with industry and production operations and data more efficiently across the supply chain than any other software available in the market today. The flexible, modular architecture of our ERP Software Framework allows manufacturers the versatility to take full advantage of more sophisticated software features and capabilities as needed.
We deliver a comprehensive suite of features for the ERP system. The unified database model offers robust interoperability and drill-down functionality from order, from development to inventory and shipping. You are only still one or two clicks away from the details you need to be extremely sensitive when a client calls and needs to know where the order is.
We have a single, streamlined Enterprise Resource Planning solution that offers robust capabilities, a coherent look and feel that enables ERP software for manufacturers in Karachi to be more effective and easier to use.
How Beneficial is ERP Software in Karachi?
Given how large the industries in Karachi are, ERP software for manufacturers in Karachi is extremely beneficial. Small-scale businesses do not use this, but it has also put an impact on large companies. Karachi is the business hub of the country given how vast its industrial area is. When we say big companies, we mean it is hard to manage the functions manually.
Here comes the ERP software Karachi. ERP has changed the ways of operating the system. This software has helped in the functionality and productivity of different businesses. The ERP program excludes the activity of the paperwork user, allows the company to more structurally handles records on secure servers, and simplifies them on a single page.
This transition offers the opportunity to monitor and handle any piece of data that comes to enable business management across the network. Moreover, with Gluon ERP software, you can have the best Karachi ERP manufacturing software that will boost the efficiency of your company overall.
If the business is big, you might face many difficulties to manage it. However, ERP makes it easy and reliable. ERP software for Manufacturers in Karachi can automate the whole system of the company, which improves the system and production of the product and services. ERP not only brings financial accountability but it also improves the management of the inventory within the organization. Consider GluonERP for the most amazing and reliable service for the ERP software installation within your organization.
Let us have a look at its benefits of ERP software for manufacturers in Karachi:
Automation
An ERP program will do wonders to facilitate interaction between the producers and the suppliers at the warehouse. Human error is the greatest obstacle faced by the production industry. An automated ERP system can resolve many failures in supply chain management.
Eliminates Human Error
The biggest challenge in a large organization is a human error to overcome that we get ERP. ERP software also prevents the over-processing of the production of products for the manufacturing industry. An ERP system handles everything from the billing process to the control of the deliveries, making it simple for suppliers to handle the company in no time and without any human error.
Risk management
In Karachi, the greatest benefit of ERP software is that it handles all sorts of threats and allows the company to get into some kind of fraud. It tends to change the details, improving traceability. Thus, an ERP not only automates the company but also avoids theft and manages all kinds of risks.
An ERP system that offers good traceability of inventory will also provide you with the resources you need to meet the needs of both customers and vendors. We provide you with the best of our services at the most affordable price in Karachi as well as in other parts of Pakistan. As we believe in meeting the needs of our clients. If you have decided to purchase ERP software in Karachi, the best choice for you is Gluon ERP.