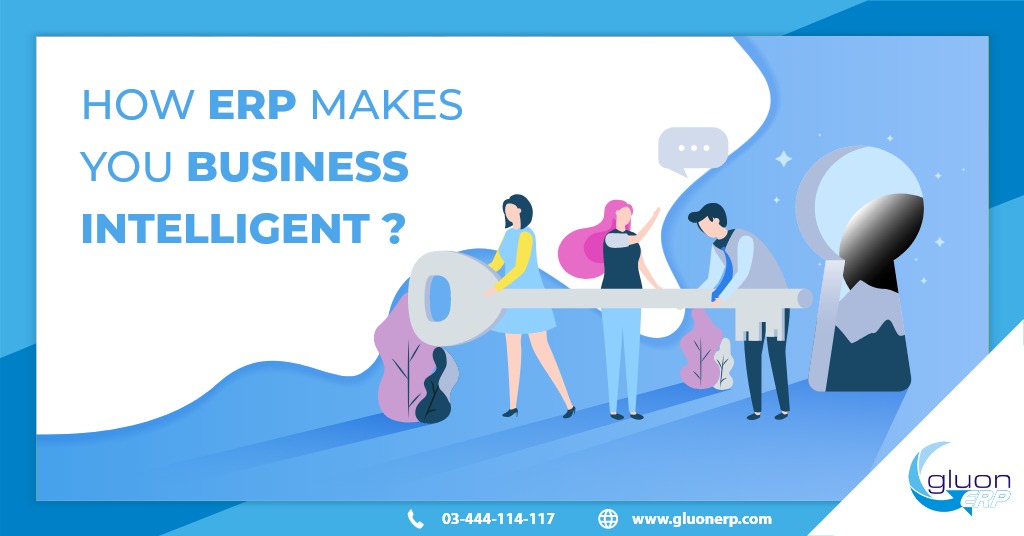 How ERP Makes Your Business Intelligent
Business Intelligence or BI means converting raw data into meaningful information, which reflects details like metrics, current, and predictable business performances or operations. In the past, people use manual means to manage business intelligence activities. This involves gathering information from multiple sources and filling up spreadsheets to generate reports. If you multiply these efforts with the numerous hours of work involved in different functioning areas of the organization, you can see how hectic it becomes. Using an ERP system for business makes things so much easier and quicker. This is what we offer you at GLUONERP. Integrating our software helps your organization in business intelligence. Here are some added benefits using the software offers.
Fast and Accurate Decision Making Using Real-time Data
When you integrate the ERP software with the business, you get the ability to collect and manage real-time data. With this information available, you can make informed business decisions for both long and short-term purposes. With a quick glance at the dashboard, you will be able to check the sales rate in real-time. If the rate is unacceptable, the production manager can stop the process to find the root cause. Timely action will prevent material waste. The data available can help you identify sales trends and opportunities to improve the process.
Better than Traditional Reporting
Traditional reporting is becoming redundant. Now everyone wants instant reporting and in formats that are easy to analyze and evaluate. Thanks to ERP systems, data can be in the form of tables or images and reported to project a statistical analysis. Moreover, they can provide BI on a weekly, fortnightly, or monthly and even annual basis.
BI makes all the data collected available at your fingertips. This allows for real-time evaluation without the hassle of pulling out spreadsheets and manually sorting out the data to make reports manually.
Centralized Data Using an ERP System for Business
ERPs support centralized data and this is good for Business Intelligence. As it is with excel spreadsheets and reports, an ERP system for business like GLUONERP can collect data from different departments in the business and make it available to every member by centralizing it. This makes the reports more accurate and makes things more transparent between all team members. This also improves projections for sales forecasts and an evaluation of the performance of people in different departments.
To wrap things up, there is no doubt that using an ERP system for business provides better business intelligence. Proper use of an ERP software gives managers better control over the management of business processes. This, in turn, helps the business grow.