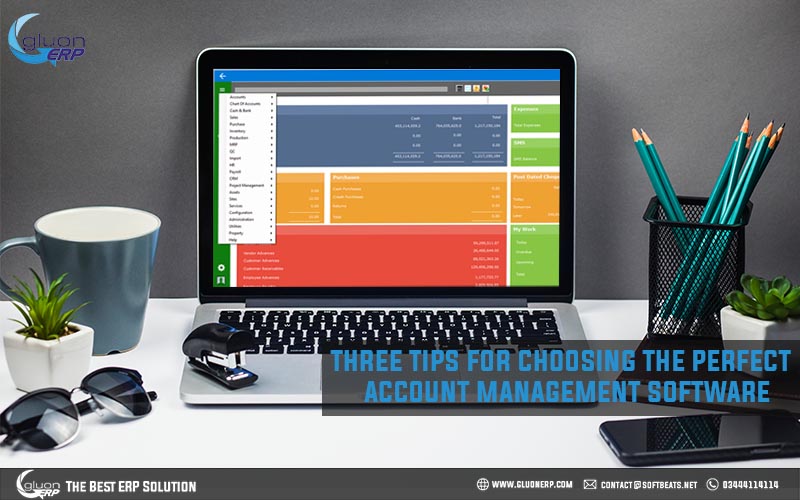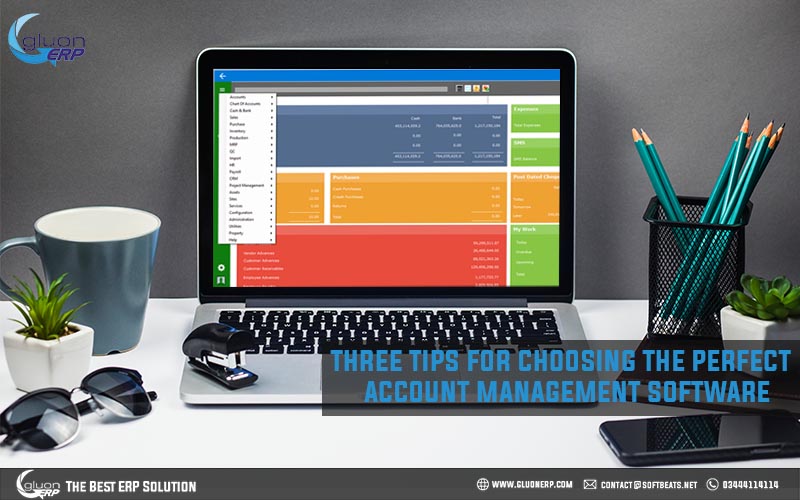 3 tips for choosing the best accounts management software
The accounts management is a suite of PC applications and projects that computerize money related administration in the professional workplace and help supervisors handle their bookkeeping exercises productively. Accounts management ERP is intended for bookkeeping teams, in view of which they fluctuate from straightforward single-passage applications to big business-grade, twofold section arrangements. The product decreases costs and report precisely on your money related exercises, and improves the nature of your bookkeeping and financing choices. It very well may be sent locally, or in the cloud, contingent upon whether you mean to deal with your own updates and security.
Gluon ERP guarantees your business choices depend on real business information and deep knowledge. Set aside enough for tax time, learn the costs of running your business, find out if you have money to hire and confidently forecast your earnings.
Accounts management ERP is one of the most important decisions that you will ever make because it is a long term business decision. Decisions like choosing the best accounts management ERP for your business depends on 2 main pillars, the scope of work and your vision. If you are running a small business and plan on keeping it fairly personal, your decision will be very different. If however, you want to branch it out and create many layers within your business, your decision will completely be different.
So, here are the important tips for choosing the perfect Accounts management software
Cloud or desktop?
1) Online or Offline
The first question to ask yourself is – whether I want online software or desktop-based offline software for your business?
Why will it matter? Well, while most business today are opting for cloud-based software, desktop-based software is still preferred by many. Some businesses like retail stores and offline businesses require speed and not always connected to the internet.
Advantages of Cloud Accounting Software:
Just signup and start entering your transactions. No installations required.
Online software is always up to date. No manual upgrade required.
Remote accessibility.
Easy backups.
Synchronized data.
When you should buy an offline or desktop-based software:
You have an offline business and need to create a few hundred invoices over the counter.
You do not have internet connectivity at your business location.
When security is your priority and you don't want any information on the cloud.
2) Data Security
Skip this point if you have opted to go for offline accounting software. Considering cloud-based accounting software, data security will be the biggest concern.
Essential things to check:
Ask the company how they store the application data. Most businesses has this information on their website. Some of the trusted cloud hosting service providers are Amazon and Rackspace. However, If your accounting software provider is hosting the software on their own servers, ask them about the security measures they are taking to safeguard your business data.
Check if these services are using HTTPS connection.
3) Scalability
You obviously want to take your business to amazing heights and want it to scale. Do your accounts management software provider share your vision as well? If you are going for rapid expansion while your provider does not support it, it might be a big problem for you. You always want a provider who is working on improvements and expansions, this is a sign of a stronger and well-established company.