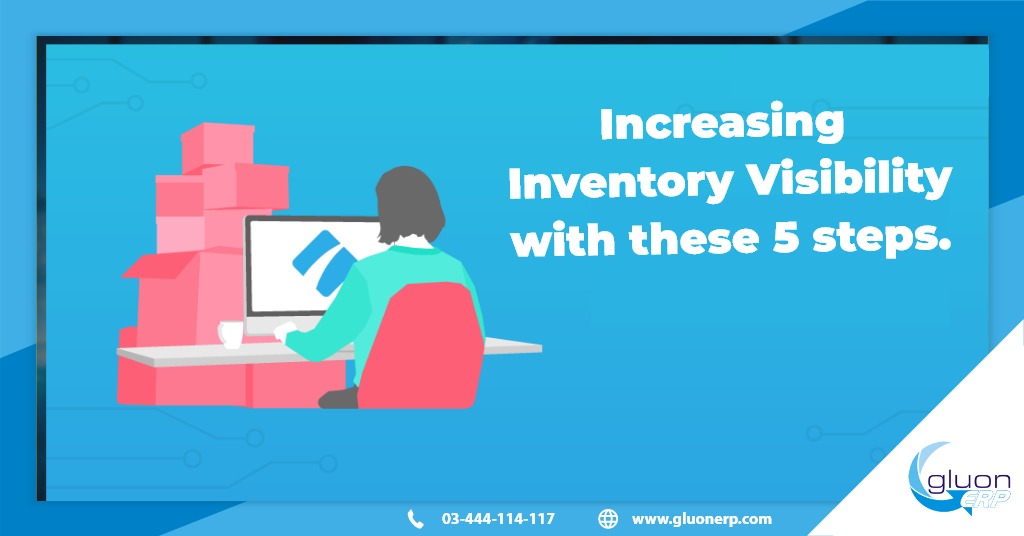 Increasing Inventory Visibility with these 5 Steps
Increasing inventory visibility can be a very challenging and critical aspect of any manufacturing company. However, if achieved, it can help businesses know everything about their inventory, at any location, and at any time. To make inventory visibility effective, you have access to it, be able to manage it, and update its status using a dependable software. ERP software like GLUON ERP can make this possible, but it requires the following five steps.
1. Set up the ERP Software
The first step is to get the right ERP system for your business. You can get the vendor to customize it according to your business needs. It can access all the inventory data including sales and automatically generate the report on stock availability. In addition, the automatic system can also place orders when the stock level reaches a particular limit.
2. Plan inventory forecasts
With an optimized inventory, you can get routine on-time audits, and track movements like in-transit, inbound, warehouse, and outbound. The forecasting feature will help you plan the distribution and stocking better.
3. Optimize stock levels
When you stock your inventory, you are tying down money. Therefore, you need to keep the stock at the lowest possible. With accurate inventory visibility, you can make sure you do not trap most of your capital on the shelves.
4. Automated process
Manual inventory management takes a lot of time. For better efficiency, and to manage time better, using reliable software is best. It automates transactions and adjusts inventory levels accordingly. This means you can get an accurate idea of the inventory at any time.
5. Stock Transparency and Management
You cannot let the inventory stocks run out completely because this will lead to dissatisfied customers. At the same time, you cannot overstock and tie-down your capital. Using ERP software solves these problems by providing accurate inventory level updates. Everyone in the team can access the data and place the order.
The main objective of inventory visibility is to maintain optimal stock levels. You have to meet customer demand with minimal capital used. These simple steps will help make your inventory visible and easy to manage.