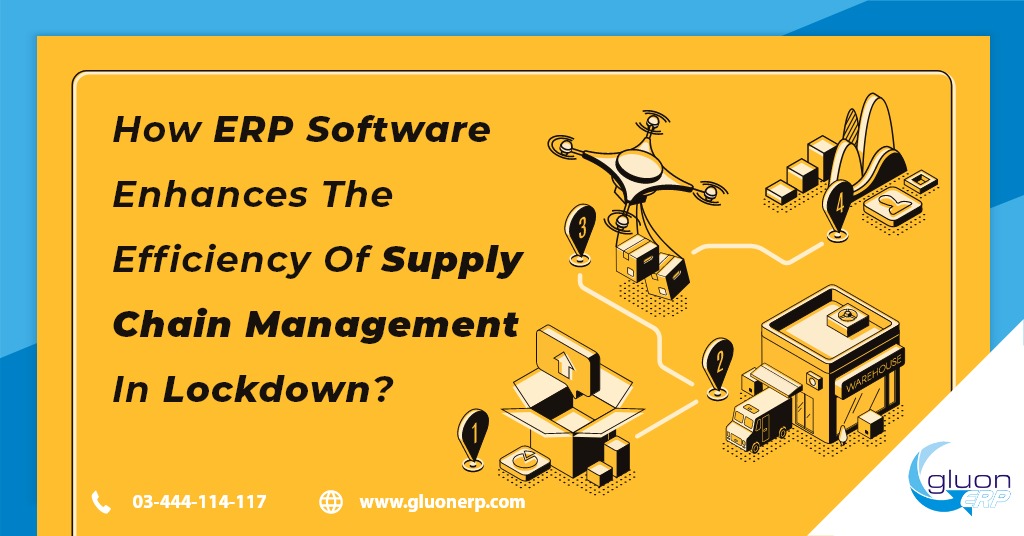 Due to the lockdown situation in Lahore (Pakistan), businesses have been badly affected. The overall economy of the country has impacted not only the livelihood of the people, but it has badly affected the company's revenue also. But the best ERP software will help enhance the efficiency of the supply chain management system even in the pandemic. How important is a supply chain management system in an organization?
Well, the supply chain management system is a process where the goods and services are controlled and moved from the manufactures to the customers. So, it is one of the most important parts of any business.
GLUONERP is the best supply chain management system in Lahore that can make the business run smoothly and efficiently, even during the time of COVID-19. This ERP helps the business to streamline its path, which is going to move from the suppliers to the customer.
With the help of the best ERP software, the operations become more effective as it supports multiple modes. The whole process of ERP software is an automated one, so when a company receives an order, the supply chain management system can automatically create orders without any extra effort of humans. The production and shipment have also automated, and everything works in real-time.
Role of ERP in Supply chain Management System:
Effective Demand
The best ERP solution takes full responsibility to provide automation of the entire process and reduce the cost of the workflow. Supply chain management also helps in controlling the extra expense and takes care of the demand of the customer. Due to this, the supply chain works smoothly, and flexibility increases.
Increase in Production
Both the internal and external processes are important within an organization. Here modern ERP for the supply chain boosts the process between internal and external supplies. The best ERP software will also handle goods and services. This ensures that other resources required across the supply chain are available.
Transparency
We all know ERP software helps us decide and make better decisions. One can make good decisions only when everything in a business is transparent. With a consolidated view of a supply chain, the business owners are helping to make better supply chain decisions with ERP.
The smart work of the ERP system in Lahore has made the functionality of the business more digitized. It made it easy for companies during this pandemic where everybody is working from home. Now the tracking is easier and smoother.
ERP software might not help us recover from the COVID-19 situation, but it will help us handle the organization easily. Best ERP software manages the supply chain management system quite well as most of the companies spend 25% of the budget on a good reliable ERP software to increase productivity. Besides, business owners benefit from improved supply chain management efficiencies that lead to significant ROI.